Medical Recommendation Coupon
To Contact CalKronic for your appointment: Please click here to E-Mail us.
Follow instructions on coupon below. Email us for appointment, print this page, and take it to 420 Med Evaluations to receive Coupon Discount. Over 50% off regular price!
http://www.420medverifications.com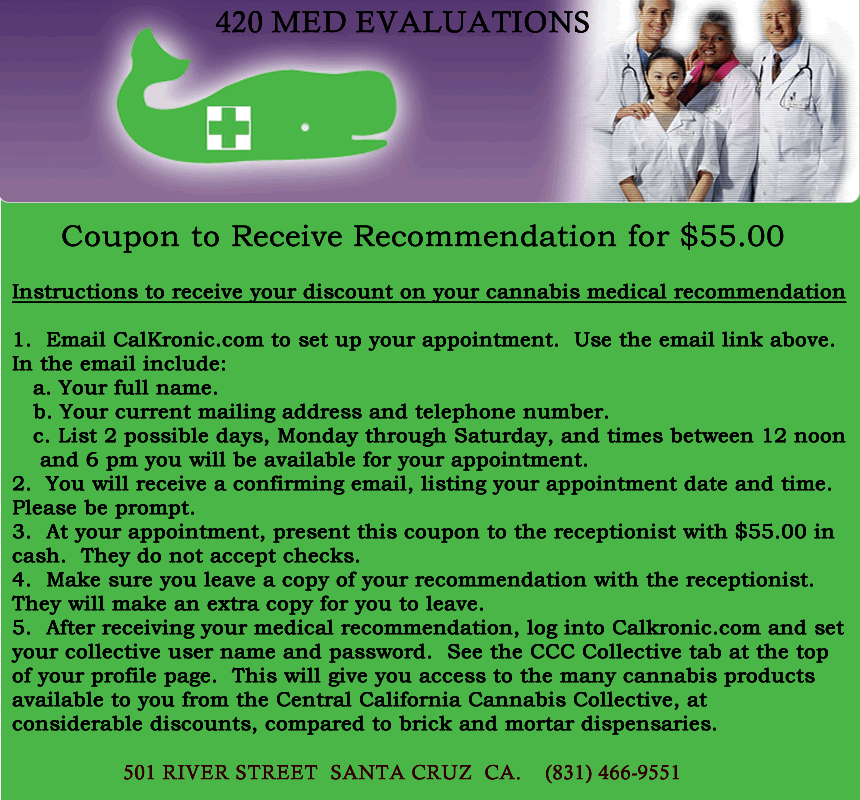 420 Med Evaluations is committed to providing each patient with an exceptional level of care and attention.
At 420 Med Evaluations, we are proud to be physician owned and operated. Our dedicated staff works together as a team to provide high-quality comprehensive medical verifications.. Our compassionate and understanding doctors take pride in paying close attention to each patient's needs.
501 River Street, Santa Cruz, CA. 95060 Tel: 831-466-9551 Open: 12-6 PM Monday-Saturday